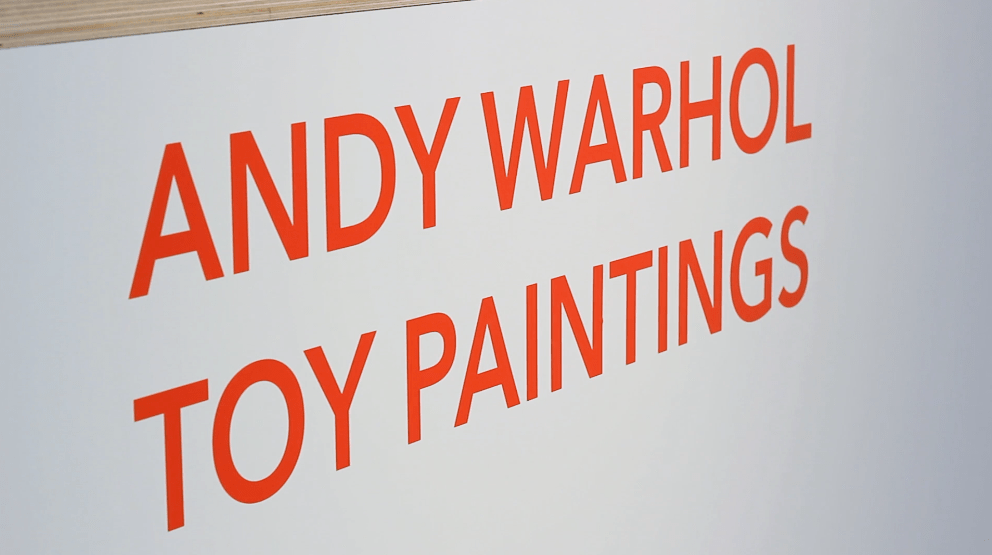 ANDY WARHOL: TOY PAINTINGS
for inquiries please contact galerie@gmurzynska.com
SCROLL DOWN TO SEE THE EXHIBITION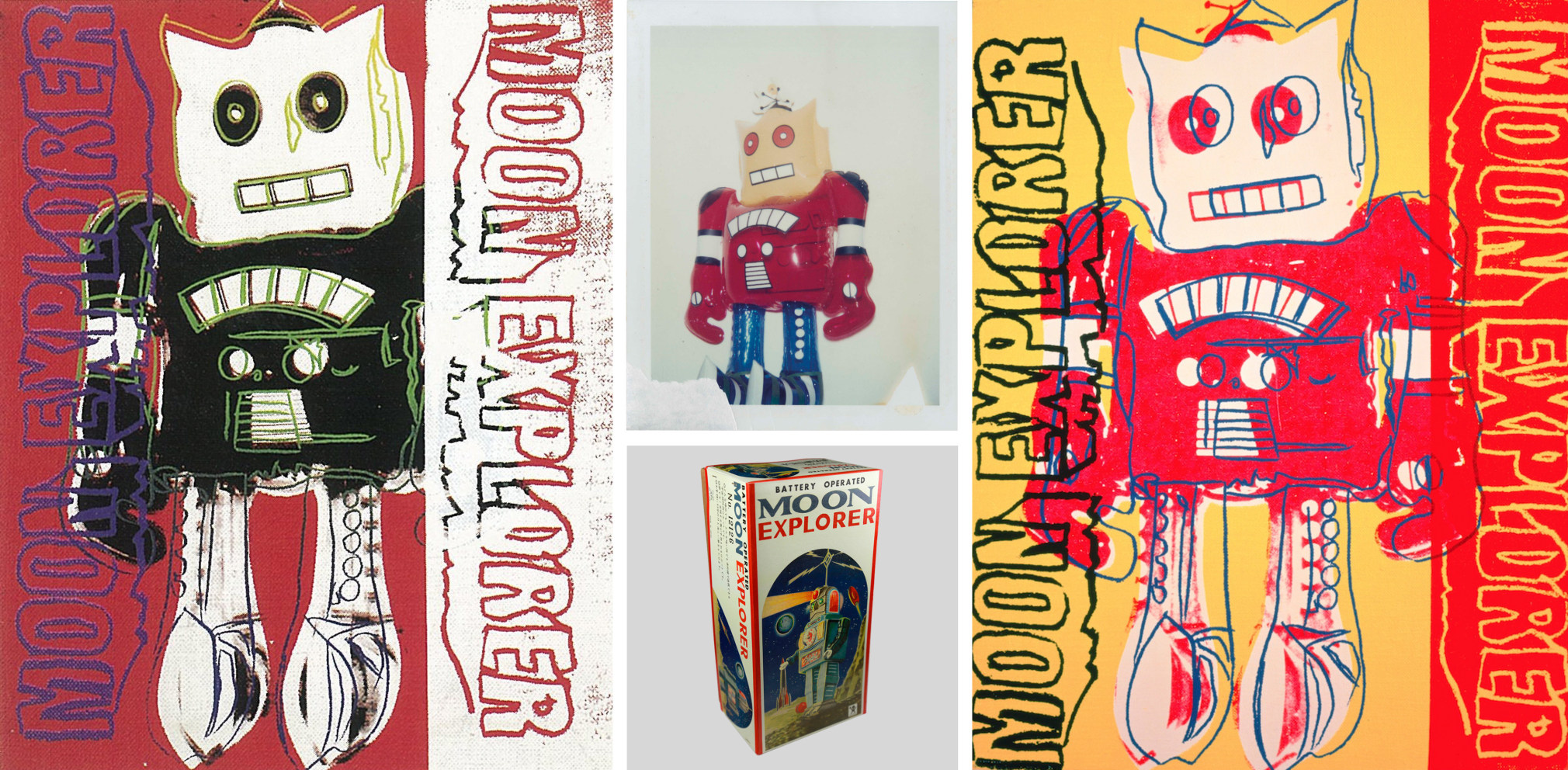 In 1983, Andy Warhol painted the Toy Paintings, unique silkscreen and hand-painted compositions of the artist's favorite toys and their packaging from around the world.
Warhol collected tin and wind-up toys from around the world. His collection featured toys from Japan, Hungary, China, Germany, Russia, Korea and the US. These paintings replicate the packaging of the now-rare collectible vintage toys, which Gmurzynska has sourced from around the world. Warhol's message is about universal play and commerce in the late Cold-War period.
This series has been noted for showing Warhol's painting skills: manipulating color and surface pattern to achieve a wide range of expressive effects. The canvases show considerable hand-drawn lettering, outlining, off-register printing, and subtle gradations of color, distinguishing their importance among Warhol's painted works. Writing for Artforum in 1986, Lisa Liebmann wrote, "the range of colors in these works amounted to a virtuoso display of how lavishly versatile, how suggestive, Warhol's now-standard formalities can be." Each composition is rendered in a unique three-color combination, composed as if the work should be viewed through 3D glasses.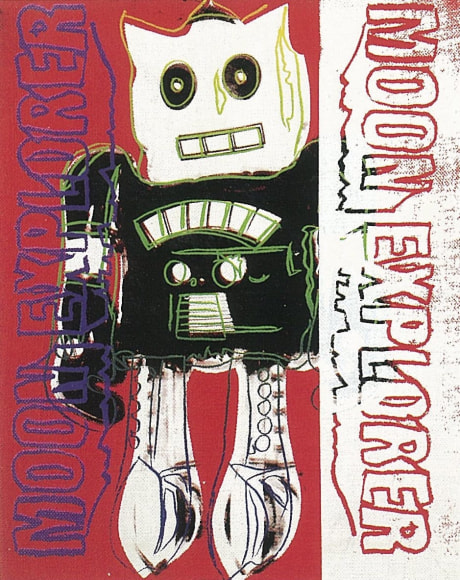 Toy Painting, Moon Explorer (No. 8)
1983
Acrylic and silkscreen on canvas
25.4 x 20.3 cm
10 x 8 inches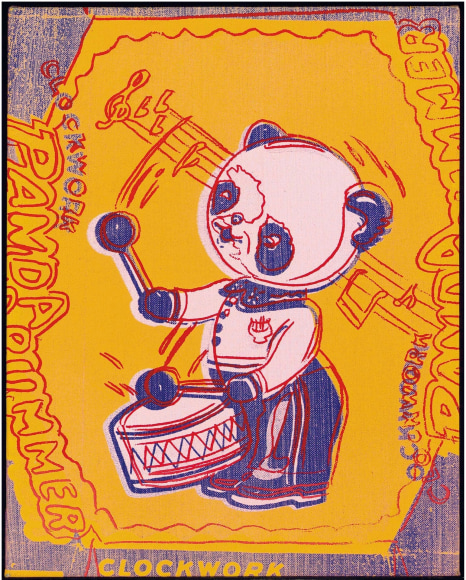 Toy Painting, Clockwork Panda Drummer
1983
Acrylic and silkscreen on canvas
35.6 x 27.9 cm
14 x 11 inches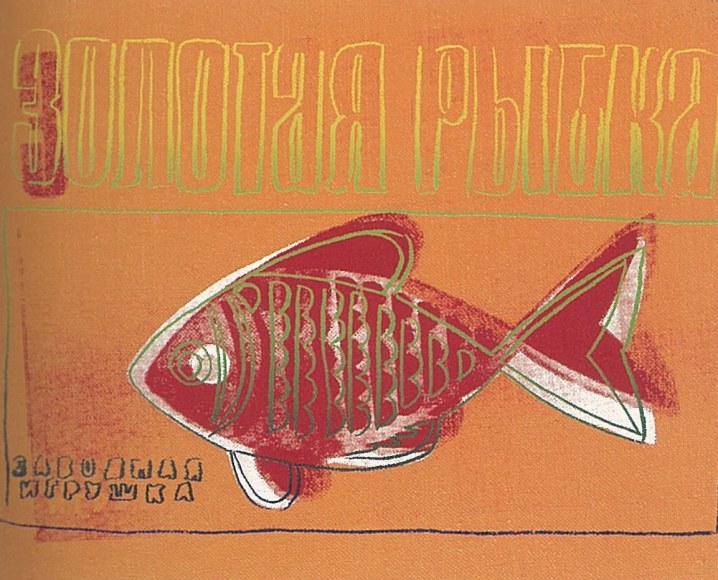 Toy Painting, Golden Fish (No. 99)
1983
Acrylic and silkscreen on canvas
20.3 x 25.4 cm
8 x 10 inches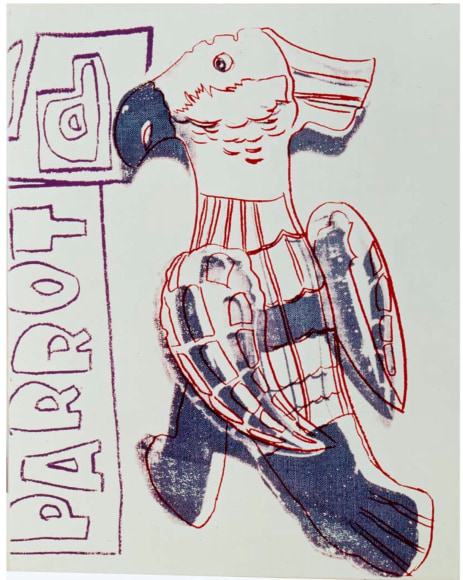 Toy Painting, Parrot
1983
Acrylic and silkscreen on canvas
36 x 27.9 cm
14.17 x 11 inches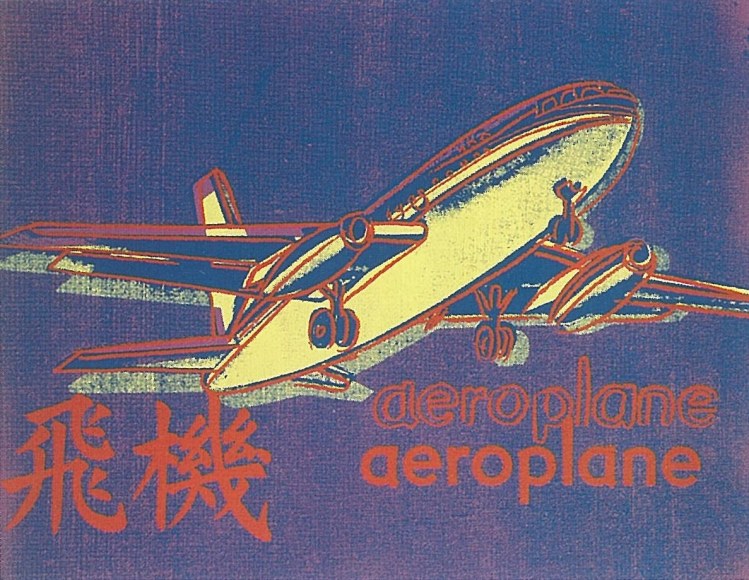 Toy Painting, Aeroplane
1983
Acrylic and silkscreen on canvas
27.9 x 36 cm
11 x 14.17 inches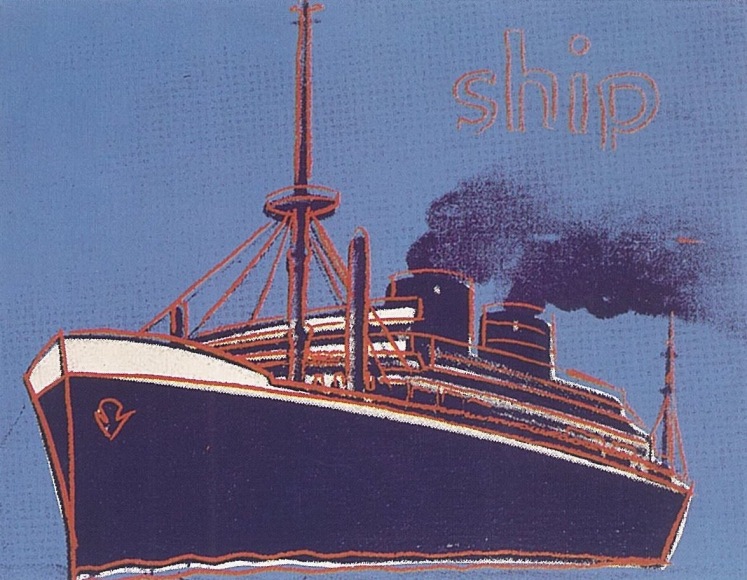 Toy Painting, Ship
1983
Acrylic and silkscreen on canvas
27.9 x 36 cm
11 x 14.17 inches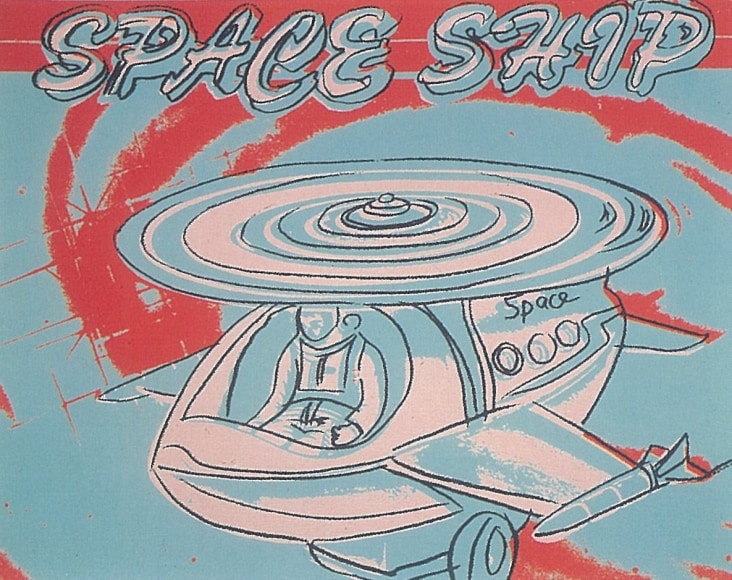 Toy Painting, Space Ship
1983
Acrylic and silkscreen on canvas
27.9 x 36 cm
11 x 14.17 inches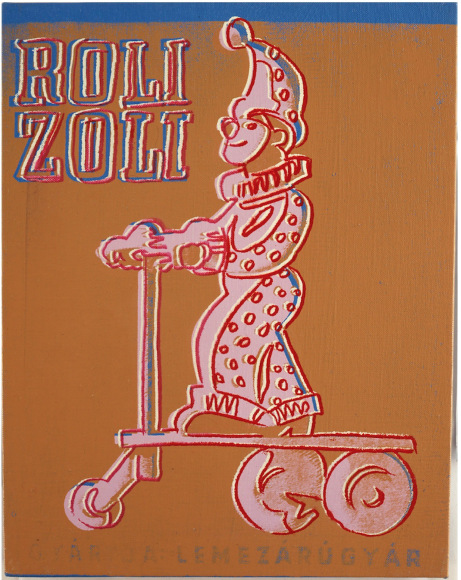 Toy Painting, Roli Zoli
1983
Acrylic and silkscreen on canvas
36 x 27.9 cm
14.17 x 11 inches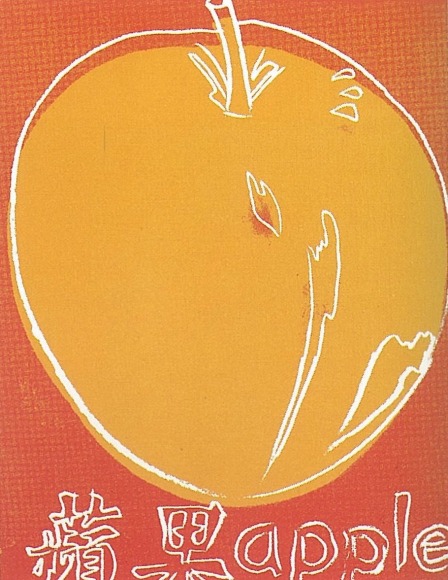 Toy Painting, Apple
1983
Acrylic and silkscreen on canvas
36 x 27.9 cm
14.17 x 11 inches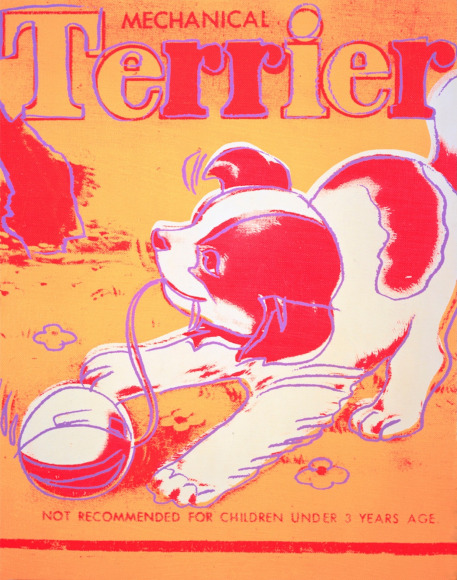 Toy Painting, Mechanical Terrier
1983
Acrylic and silkscreen on canvas
35.9 x 27.9 cm
14.13 x 11 inches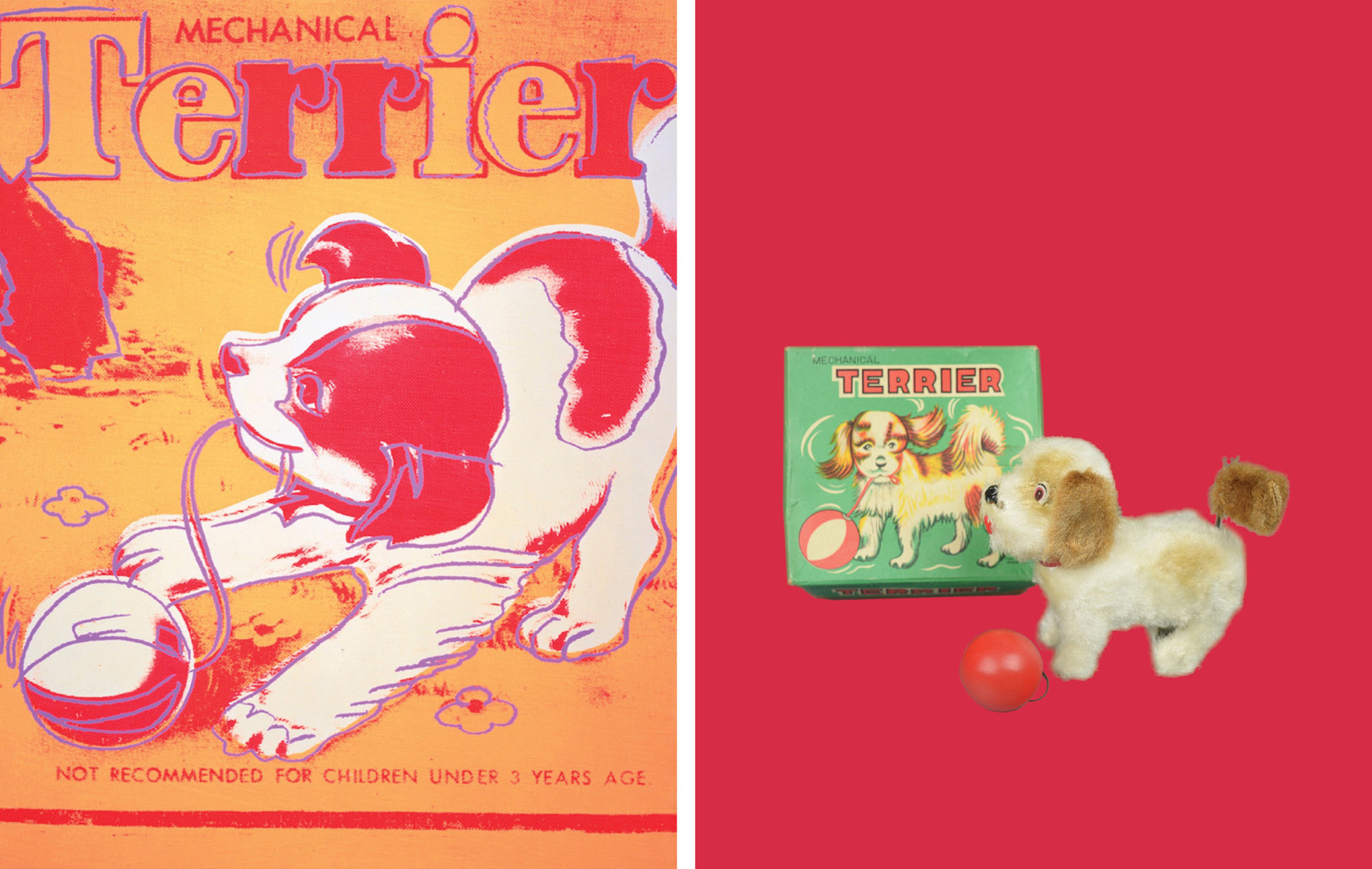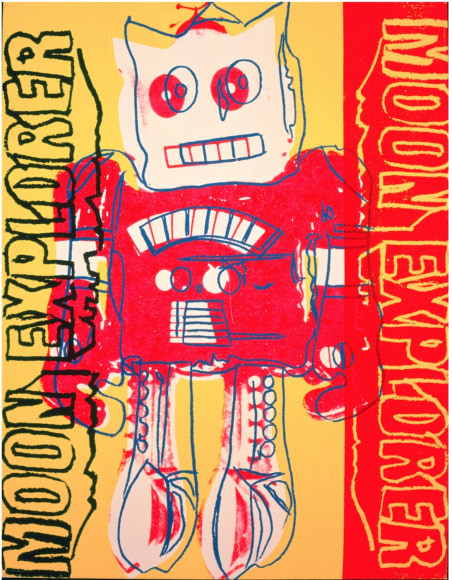 Toy Painting, Moon Explorer
1983
Acrylic and silkscreen on canvas
35.9 x 27.9 cm
14.13 x 11 inches