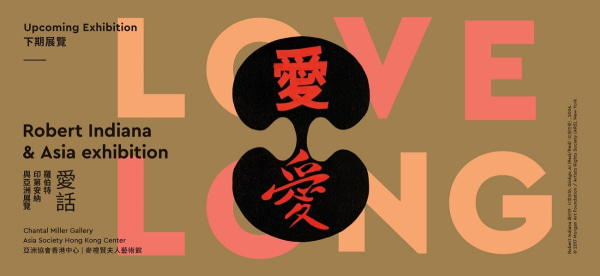 LOVE Long: Robert Indiana and Asia, at the Asia Society in Hong Kong
February 7 – July 18, 2018
This exhibition presents some of the most memorable works by the legendary American Pop artist Robert Indiana (b.1928) along with works by eight Asian artists and collectives from Asia: Kutluğ Ataman, Candy Factory, Young-Hae Chang Heavy Industries, Chim↑Pom, He An, Hung Keung, Charwei Tsai, and Xu Bing.

News
Robert Indiana from A to Z
Allentown Art Museum
October 12, 2014 to January 4, 2015
This fall, visitors to Allentown can see nearly one hundred works of art from the private collection of one of America's most celebrated living artists―including some childhood drawings and new works that have never been exhibited. Robert Indiana is a founding father of Pop Art and gave it its "hard edge" in the 1960s.